Frank LoMonte Comments on Social Media Posts and the Sunshine Law
Frank LoMonte, University of Florida College of Journalism and Communications Brechner Center for Freedom of Information director, was quoted in "When Public Officials Fight on Facebook, Are They Breaking the Law?" published in the Miami Herald on Jan. 25.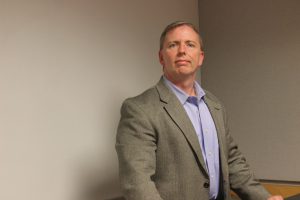 The article focuses on a proposed welcome sign at the entrance to Miami Beach. Commissioner John Elizabeth Aleman's criticism of the design on Facebook is in question and might be considered a violation of Florida's Sunshine Law.
According to LoMonte, it's not illegal for public officials to post about city business on social media, but public meetings must be open to the public and advertised before they occur.
"The [Florida] attorney general's office has taken the position that an exchange of views among members of an elected board in any medium, even an online one, qualifies as a 'meeting' for purposes of Florida's open-meetings law," LoMonte said.
LoMonte added, "a commissioner could certainly go on the official City Hall Facebook page and post an announcement about some upcoming event, or even comment on some newsworthy item. That's perfectly legal. Where the posting turns into a meeting is when the members of the body use Facebook to deliberate among themselves over an issue that might foreseeably come before them for a vote."
Posted: January 28, 2019
Category: Brechner News
Tagged as: Brechner Center for Freedom of Information, Frank LoMonte, Miami Herald