Researchers seek stories from government researchers for "Science: Unsilenced" project
Even as new Florida Gov. Ron DeSantis implements sweeping goals for environmental accountability and transparency, creating an office by that name and appointing a chief science officer to prioritize data and research, key climate and other science remains out of reach to the public.
Columbia University's climate censorship tracker has documented 282 instances since November 2016 in which climate science has been withheld, delayed or otherwise inhibited within the Environmental Protection Agency and other government agencies, including several in Florida. The record-breaking federal government shutdown has further blocked access to data and science, as agency websites go untended and sponsored research is interrupted.
As part of our initiative Science: Unsilenced, researchers with the University of Florida's College of Journalism and Communications and Brechner Center for Freedom of Information are collecting stories of attempts to restrict or prohibit scientific research, education or discussion – or the publication or other use of science – affecting those in the state of Florida.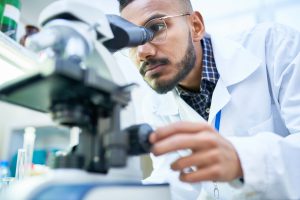 Do you know of buried science that deserves unearthing? Has science been silenced, intentionally or otherwise – for fear of adverse employment consequences or politics? We've created several secure communication options so that knowledgeable sources may relate experiences with censorship and/or submit reports and other documents. We'll check out all relevant tips and make verified reports available to the public.
Funded by the First Amendment program "1 for All" at Middle Tennessee State University, Science: Unsilenced will culminate the week of April 15 with a series of University of Florida campus events devoted to the importance of freedom of speech to the scientific community. The project advances the goals of the Brechner Center's "Government Gagged" initiative, which spotlights and offers solutions to the silencing of government experts' speech at the federal, state and local levels.
Information about censorship experiences may be shared confidentially with the research team by using an encrypted email service, ProtonMail, to BrechnerCenter@protonmail.com​. Text messages can be sent securely using the Signal smartphone app by texting to 352-376-4440.
For questions or more information, please email or call Cynthia Barnett, environmental journalist in residence, at clbarnett@jou.ufl.edu or 352-376-4440 or Frank LoMonte, professor and director, The Brechner Center for Freedom of Information, at flomonte@ufl.edu or 352-392-2273.
Posted: January 23, 2019
Category: Brechner News
Tagged as: #governmentgagged, censorship, science journalism