Frank LoMonte Comments on Proposed Access Restrictions to Teen Voter Information
Frank LoMonte, University of Florida College of Journalism and Communications Brechner Center for Freedom of Information director, is quoted in "Florida Lawmakers Move to Restrict Teen Voter Information" published on wlrn.org on Jan. 18.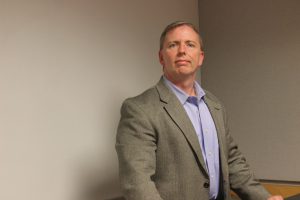 The story focuses on two proposed bills in the Florida Legislature designed to restrict the publication of personal information of underage voters – 16 and 17-year-olds who can pre-register to vote. LoMonte says the restriction of this information could create accessibility issues and questions if the restriction is necessary.
"If you create a certain class of voter whose information is not going to be disclosed then there is some risk that you are denying them access to the same information that all other voters are getting," he said. "We already have over 1,100 exemptions to the public records act and the legislature has already made some pretty good compromises and precautions about protecting voter registration information that really actually could be harmful."
In addition, LoMonte cautioned lawmakers to consider if the issue is a real danger or an abstract concern.
"The starting point under Florida Law and indeed under the Florida Constitution is that the public has a right to all the information that the government possesses," he said.
Posted: January 22, 2019
Category: Brechner News
Tagged as: Brechner Center for Freedom of Information, Frank LoMonte