Frank LoMonte Comments on Mismanagement and Secrecy in Higher Education Presidential Searches
Frank LoMonte, University of Florida College of Journalism and Communications Brechner Center for Freedom of Information director, is the author of the opinion column "UMD Owes Public Transparent Presidential Search" published in The Baltimore Sun on Jan. 10.
According to LoMonte, higher education has never been more mismanaged and more secretive especially when selecting college and university presidents.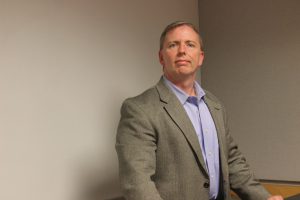 "Not long ago, it would be unthinkable for a public university — one of the most powerful agencies of state government — to select a president without bringing several finalists to campus and debating their merits in the open. But then trustees started privatizing the decision, turning over control to high-priced 'headhunting" firms,' LoMonte said.
He adds that searches led by headhunters can often produce disastrous results. They may not thoroughly vet candidates for scandals, they may not insist on campus visits, and hires can often be the result of "sneaky backroom deals."
He feels that laws should be passed to protect presidents against vengeful trustees so secrecy would not be an issue.
"The University of Maryland owes the public a transparent, inclusive search that produces a president who'll take office with the community's confidence. Hiring a total stranger is the higher-ed equivalent of marrying a mail-order bride: It might produce a long and happy relationship, but the odds are greatly against it," LoMonte said.
Posted: January 10, 2019
Category: Brechner News
Tagged as: Brechner Center for Freedom of Information, Frank LoMonte, The Baltimore Sun