Frank LoMonte Comments on the Need for FERPA Reform
Frank LoMonte, University of Florida College of Journalism and Communications Brechner Center for Freedom of Information director, was quoted in "Privacy Law Jeopardizes Student Safety and Facilitates School Cover-Ups" published in the South Florida Sun Sentinel on Dec. 9.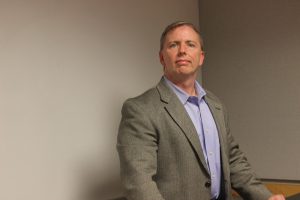 The editorial focuses on the Family Educational Rights and Privacy Act (FERPA). Enacted by Congress in 1974, it gives parents the right to inspect and challenge their children's school records. Since its inception, the law has sometimes become a convenient excuse to withhold information about serious events that the public has a right to know. For example, not alerting law enforcement about the menacing behavior of Nikolas Cruz, the Parkland, Florida high school shooter.
The editorial includes details on some reforms that have been made to FERPA and indicates that lawsuits requesting information have been expensive for both the plaintiffs and the public.
"No amount of fine-tuning is going to fix FERPA, which is catastrophically broken and needs to be rewritten completely," said LoMonte.
Posted: December 13, 2018
Category: Brechner News
Tagged as: Brechner Center for Freedom of Information, Frank LoMonte