Frank LoMonte Shares His Perspective on the First Amendment and Conspiracy Theories
Frank LoMonte, University of Florida College of Journalism and Communications Brechner Center for Freedom of Information director, offers a "pro" position on the First Amendment and conspiracy theories in "Conspiracy Theories" published in CQ Researcher.
LoMonte states that the numbing bombardment of hateful speech polluting our public discourse understandably tempts people to waver in their commitment to the First Amendment, but it shouldn't.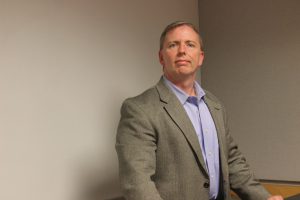 "Yes, it's disturbing that manipulative people can attract a following with unhinged demagoguery. But the First Amendment is ultimately about line-drawing. If it is impossible to come up with a clear line that protects useful speech while letting the government punish harmful speech — and it often is — then we have two choices: We can run the risk of protecting too much, or too little. Federal courts have consistently told us, when in doubt, err on the side of more speech," said LoMonte.
He adds that our legal system is built on trust that the "marketplace" will impose its own consequences, and there are signs that is happening. Those who advocate narrowing the First Amendment should remember whose hand is strengthened when speech loses its constitutional protection: the people with power to prosecute crimes and money to hire libel lawyers.
"If you are uncomfortable trusting Barack Obama or Donald Trump — or whoever comes next — to decide which speakers deserve punishment, a rigorously enforced First Amendment is your friend," he said.
Posted: October 12, 2018
Category: Brechner News
Tagged as: CQ Researcher, Frank LoMonte, Marion B. Brechner Center for Freedom of Information