Frank LoMonte Comments on Facebook and the Communications Decency Act
Frank LoMonte, director of the University of Florida College of Journalism and Communications Brechner Center for Freedom of Information, is the author of "The Law That Made Facebook What It Is Today," published in The Conversation on April 11.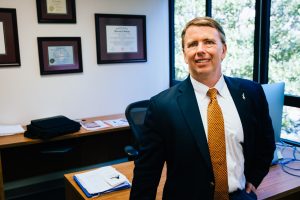 In the article, LoMonte discusses the impact of the Communications Decency Act and focuses on Facebook. He comments on the recent testimony by Facebook CEO Mark Zuckerberg before Congress about a data scraping scandal.
LoMonte says that "Facebook is facing a reckoning in the court of public opinion for how the social media giant and its partners handle customer data. In the court of law, holding Facebook responsible for its actions has been quite a bit harder."
LoMonte argues that while the Communications Decency Act had made today's social media industry economically feasible, it has also created a new climate where the "Facebooks of the world came to believe that anything bad happening to their users was someone else's fault."
Posted: May 3, 2018
Category: Brechner News
Tagged as: Facebook, Frank LoMonte, The Conversation