Brechner Center brief supports sports blogger's efforts to obtain public records from New Mexico university foundation
In a brief filed with a New Mexico state court, the Brechner Center for Freedom of Information argues that public university foundations should be subject to state open-government laws, because they fulfill essential governmental duties interchangeably with their host universities.
The Brechner Center, in collaboration with the New Mexico Foundation for Open Government ("NMFOG"), is asking a New Mexico district judge to side with sports blogger Daniel Libit in his request for records from the University of New Mexico Foundation needed for coverage of university athletics for his blog, NMFishbowl.com.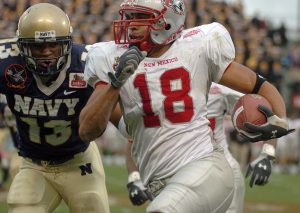 State universities normally must make their records accessible for public inspection, but the University of New Mexico takes the position that its foundation — which administers university donations and investments — is not subject to state disclosure laws because it is incorporated as a private, nonprofit entity.
However, courts across the country — including those in California, Illinois, Kentucky, Pennsylvania and Ohio — have ruled in recent years that university foundations are public agencies for purposes of state freedom-of-information laws, because they carry out essential government functions in coordination with, and under the oversight of, state universities.
In the brief, the Brechner Center and NMFOG cite notable examples of valuable public-service news stories made possible by access to the records of university foundations, including award-winning newspaper investigations at Texas A&M University, East Stroudsburg State University and Sonoma State University that raised questions about the propriety of how university money was spent and invested:
As these stories exemplify, the operations of foundations are so intertwined with those of the universities they serve that it is not possible for the public to effectively evaluate the performance of the university and its administrators without knowing what is being done on the other side of the curtain where the money is raised.
The brief points out that the UNM itself actively blurs the line between the purportedly separate foundation and the public agency, including by using online redirects to send prospective donors to the foundation without indicating that they are leaving the university's website and being directed to a different organization.
The brief was prepared with the help of UF law student David Jadon, and filed with the assistance of Albuquerque attorney Gregory P. Williams of Peifer, Hanson & Mullins, P.A., a former president of the board of the NMFOG and one of the state's leading experts on open-government law. The brief was submitted March 7 along with a motion asking the District Court to accept it for filing.
Improving the public's access to records from university foundations is part of the Brechner Center's signature policy initiative, the Shadow Governments Project.
The case is Libit v. The University of New Mexico Foundation, Inc., Case No. D-202-CV-2017-01620, in New Mexico's Second Judicial District Court.
Posted: March 12, 2018
Category: Brechner News
Tagged as: Daniel Libit, New Mexico Foundation for Open Government, NMFishbowl.com, Shadow Governments Project, University foundations, University of New Mexico